For every household we have a cleaner who can deliver an excellent and satisfying house cleaning service. They have years of accumulated experience in the Edmonton field and they are ready for the next client to come.
So to save yourselves time and spend it on more important things than house chores, you can contact us for more information and hiring.
We proceed with the following steps
At the moment a potential client calls us, we provide them with the most amazing costumer support. We give them all of the details about the house cleaning service and we have the answer to any question which they might have that falls into the Edmonton area.
If they decide to hire our service we guide them through the process and after that forward the appointment to the cleaners. They get ready and set off to arrive at the client's home right on time.
The client is not required to provide our cleaners with cleaning products or equipment. We have equipped them with the best there is in the industry.
Our cleaners use only healthy and ecologically friendly cleaning products.
The client gets the full service for the price they pay from the start.
Every client receives the same quality service. Everyone gets special treatment.
Our entire team are professionals who have been in the Edmonton field for many years.
This is the magic our cleaners do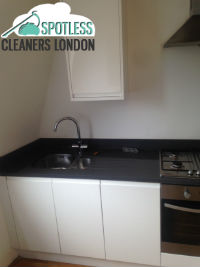 When our cleaners are in a client's home, they are very tactical and careful while making sure that they will thoroughly clean every inch of that client's home from one end to the other.
Every room will go through their professional hands, ridding the space of everything dirty that has accumulated. Starting from cleaning up dust, mopping the floor, vacuuming the floors, carpets and upholstery.
Cleaning the windows on the inside and on the outside (if reachable). Huge attention will be turned to the kitchen and the bathrooms will be shining and disinfected.
The cleaners will make sure that everything is checked off before they leave.