Wondering what it would be like if you didn't have to grab the mop and start cleaning as soon as you came back from work? Do you feel like you've absolutely had it with cleaning?
Contact us today and book our professional house cleaning services. We will alleviate you from the boring chores once and for all.
Our house cleaning services are exactly what you need because we guarantee we can meet all of your demands – flexibility is a key feature of our services. If you choose us to keep your home fresh and clean, you get and correct and thorough cleaning of your property at affordable rates. Contact us and book today, we're available in Mortlake.
Complete dedication to our clients
If you want a clean and maintained home at all times, call us. We don't hide anything from our clients because we are an honest house cleaning company. We will always show up on time for our appointment and we will never charge you excessively. Call us, we work in Mortlake.
We will scrub and polish every inch of your property, just call us and book our professional house cleaning services. We are supplied with professional cleaning equipment with which we guarantee elimination of all dust and bacteria from every surface in your property.
Our team is experienced, professional and familiar with all of our cleaning machines. Rather than simply wipe ledges, our technicians use a wash-gloss technique with which they eliminate up to 50 percent more bacteria and dust from your surfaces. We offer:
Expedition and diligence
2-day guarantee of service
Availability throughout the week
Elimination of dust and bacteria from all surfaces
Service delivered by professionals using ultramodern tools and techniques
Call us and start enjoying your life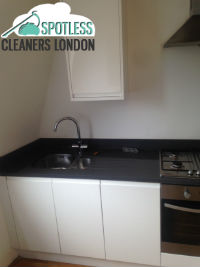 House cleaning services are not just for preppies. You can have our professional house cleaning services anytime you like, exclusively in Mortlake. We will show you what cleanliness really looks like and when we leave, you won't be able to recognize your home.
Call us and start enjoying your life again. With our help you won't have to clean your home anymore.