Nowadays, people are so busy that they rarely find enough time to eat, let alone clean their homes. And yet, just like eating, cleaning is also important for your health. When you clean, you don't just make your property appealing, but also hygienize and purify it. By cleaning, you improve your indoor environment which is really vital for your health.
If you're a busy person wishing to live in a healthy environment, contact us today. We offer professional house cleaning services at affordable rates in Putney, Roehampton. If you choose our professional house cleaning services, you get a timely service delivered by experienced technicians. Book our services today.
We offer a unique experience
You won't find a better professional cleaning company than ours in Putney, Roehampton. The cleaning we'll deliver is like no other and the price you'll have to pay for it is peanuts compared to the results.
Our house cleaning services are not limited to the needs of the household – we are also able to assist offices. We will thoroughly clean your appliances and furniture as well as clean your windows and polish your floors. If you wish, however, you can tailor your own cleaning package – and that's what makes our cleaning services truly unique.
We are supplied with ultramodern cleaning tools and equipment with which we can eliminate all dirt wherever it is. Our professional house cleaning services are available as singular as well as regular cleaning services.
Dedication to our customers
Availability throughout the week
Efficient elimination of germs and bacteria
Timely and discreet house cleaning services
House cleaning delivered by experienced personnel
We protect the environment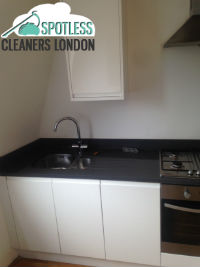 We know how dangerous to the environment are most chemically-infused detergents and that's why we use nothing of the like. What we use are professional Eco-friendly cleaning products.
They do not contain chemicals and yet clean as efficiently as those which do. What's more, the bottles of our cleaning products are completely recyclable.
If you choose our professional house cleaning services, you save yourself both effort and money, and you help us preserve the environment. Contact us today, we operate in Putney, Roehampton.