Of course, domestic cleaning is important, but every now and then you're advised to book professionals to do the cleaning for you. Why? Because professionals are more experienced, which means that they clean better and faster than you. They also have professional equipment, which you most likely don't, and equipment is of pivotal importance if you want to have all allergens and bacteria in your property removed.
Call us today and book our professional house cleaning services. We work in Walthamstow exclusively, we are affordable and diligent. If you book our professional house cleaning services, you hit the jackpot – timely and affordable service with guaranteed elimination of all dirt and bacteria from your property.
Not calling us should be a crime
We advise you to book our services and not others' in Walthamstow because we are supplied with ultramodern cleaning tools and equipment with which we can eliminate all dirt and bacteria from your spaces.
But there's more! We won't clean only your home – we'll also clean your office. Our tools are applicable for cleaning of homes and offices. We will deliver the best house cleaning services in Walthamstow if you just call us today.
Our team is made of professional technicians who have a working knowledge on how to eliminate dirt, dust and grime. We will make your home hygienic and fresh, we'll do it quickly and you won't have to spend your salary to pay us. If you choose us, you won't regret it.
Phenomenal performance-price ratios
Availability throughout the week
Cleaning with precision
Elimination of dirt
Flexible service
We'll clean it all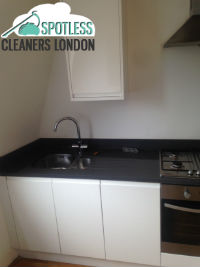 Your oven is greasy? Your windows are smudgy? Your bathroom is a disaster? Don't worry! We can help you with all of it, de-greasing your oven, professionally wiping your windows and deep cleaning your bathroom.
We will breathe a new life in your property if you just trust us and book our services.