Free up your weekend and spend it with your family and friends while you leave the cleaning to us. You will witness the professionalism of our cleaners first hand if you try us out.
They have been at this for many years. Our cleaners are among the most professional people in the Bankside, South Bank industry. To get more information and details or are interested in hiring us, you just have to give us a call.
Steps both you and we have to take
When you are ready, call us. Our team is waiting from the other side to give a really nice costumer support service. They will explain to you the entire process of the house cleaning service and if you have any questions, they have the answers for them.
If you decide to hire us, we will make an appointment with you and notify our cleaners. They will be ready and arrive at your home right on time.
It would be very lovely if you happen to have any pets, to make sure they are in a safe area where they won't be in danger or bother the cleaners.
Our cleaners carry the best choice of products and equipment in the Bankside, South Bank field.
We provide every single client with equal quality of house cleaning service.
Full service will be provided for the price paid in the beginning. There are no extras.
You have control over the service and have the option to cancel it.
Time for cleaning, our cleaners are about to impress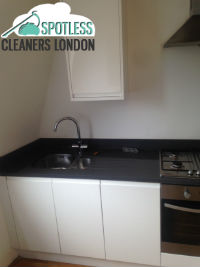 We have our cleaners starting off with the more simple tasks and gradually proceed with the more challenging chores.
They will cover every square inch of your home, vacuuming and mopping the floors even under and behind furniture in reachable areas. After that, they will rid your home of dust and spiderwebs.
When that is done, the cleaners will move into the kitchen, throughly cleaning the appliances inside and out as well as the counter tops. After that, they will finish off the show by taking care of the bathroom.