Let us familiarize you with our professional house cleaning services. We've set up shop more than five years ago in Fulham. Ever since then we haven't stopped satisfying our customers. We provide affordable house cleaning services exclusively in Fulham. We guarantee that our cleaning services are thorough and professional.
We have a complete set of professional cleaning tools and equipment and we guarantee elimination of all dust and bacteria from your home. We are completely dedicated to our clients and we will stay as long as we have to in order to deliver the quality service you pay for. We promise that if you choose us, you won't regret it.
Choosing us means choosing the best
There isn't a more diligent house cleaning service than ours in Fulham. We are supplied with ultramodern cleaning gear with which we guarantee elimination of dust and bacteria from all surfaces in your home.
With us, you won't have to worry every time your friends come to visit because your home will be sparkling clean at all times.
And if you think that our service is expensive – think again. Even though we're cleaning using only ultramodern cleaning tools and equipment, our services are far from expensive.
In fact, the price you need to pay for our service is nothing compared to the results you'll get in the end. If you don't believe us – simply book, we'll gladly prove how good we really are.
Efficient removal of dirt and grime from all surfaces
Professional cleaning service delivered on time
Cleaning with Eco-friendly cleaning products
No excessive money charging
48-hour guarantee
Complete disinfection of your property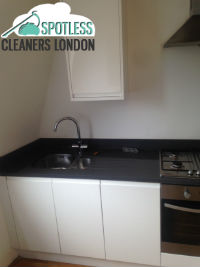 Do you know exactly how dangerous living in a dirty home is. Let us tell you – dusty places lead to an indoor air with increased levels of toxic dust specks which can be potentially deadly.
Alleviate yourself of our house cleaning services if you wish to have a clean and fresh home at all times. We are available in Fulham throughout the week, including on bank holidays. Contact us and book our services, you won't regret it.