You wish to prove to your parents that you're all grown up and can take care of yourself? You know, your mother wouldn't appreciate the way your living room looks. The best solution is to rely on us to help you. We can assist you in proving how independent you are.
We offer professional house cleaning services applicable for houses and apartments alike, exclusively in Streatham. Our services are hour-based but don't worry, we won't destroy your savings. In fact, our company offers the best performance-price ratios in Streatham.
You should choose us and not other cleaning companies because we are more thorough and more effective. Our technicians know backwards and forwards and we guarantee they'll make your home brand spanking new in no time.
We can breathe a new life into your property
We understand that as a college student, you hardly have enough time to keep your home in a proper condition, and yet you need to realize the importance of cleaning. It's not just about appearance (although it greatly adds to it), but it's also about health. Dirty places may diminish indoor air quality which can lead to serious health problems.
That's why we're here to help you – we offer professional house cleaning services at affordable rates, exclusively in Streatham. If you choose us, you won't regret it.
We are supplied with ultramodern cleaning tools and equipment and we guarantee that our cleaning methods are most efficient in the battle against dust and bacteria. We promise:
Efficient performance
Nothing but professionalism
Cleaning service delivered on time
Spectacular price-performance ratios
Cleaning service delivered by a team of professionals
No place is too difficult to clean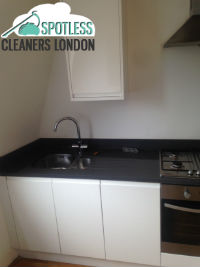 We assure you that for us no place is too difficult to clean. We also don't believe in 'persistent stains'. Ever since we've set up shop more than five years ago, we haven't stopped amazing our clients with the spectacular results we leave behind.
You'll find your property a completely new place after we finish cleaning it. We offer the best house cleaning services in Streatham. Book us prior to your parent's visit.