It is always nice when your home is kept perfectly tidy and completely clean, but that takes time of your day and you can't spend it on the more important things. Well, thanks to the house cleaning services which we provide, you can enjoy both of those things simultaneously.
Every member of our team is a professional in the St John's Wood industry who is trained to provide excellent service with very satisfactory results. One might say that we are a factory for satisfaction. So, to learn more about the house cleaning service or wish to hire us, all you have to do is give us a call.
We require from the client to do the following things
When they have picked us for the house cleaning service, call us, our team will explain to them the entire process of the service and give them details about it.
If the client has any questions about the said service, they can go ahead and ask, our team has all the answers which fall into the area of St John's Wood
Our team will guide the client through the hiring process and the appointment, which will be later forwarded to our cleaners who will arrive at the client's home on the exact hour of the appointment.
We provide the cleaning products which are entirely Green and healthy.
Our cleaners have been through many challenges and have handled them.
We deliver equal quality of house cleaning service to all of our clients.
A client has the option to cancel the service.
The process of cleaning our cleaners do is flawless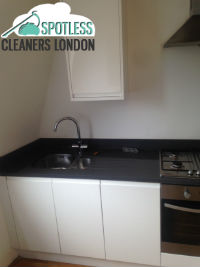 They start off with the more simple tasks, so to take care of everything small which is in the way. After that, move on to the more challenging tasks. In the end, the entire home is spotless, sanitized and transformed into a heaven.
When the cleaners are in the client's home, it would be very helpful, if the client has any pets, to take them in a safe area so they don't bother the cleaners or something far worse to happen.