Cleaning up after others is never fun. Yet, if you don't want to live in a complete mess, you have to do it occasionally.
We understand how difficult it is to share your spaces with other people and what problems regarding cleaning may arise. If you wish to eliminate the drama from your life and have a clean home at all times, choose us today. We offer professional house cleaning services exclusively in Balham.
Our service is exactly what you need if you're a college student sharing an apartment with others, or a busy mom without enough free time to keep her house spotless. We are able to meet all of your demands and requirements. We are affordable and diligent.
Quality of service at affordable rates
If you choose our professional house cleaning services, you get the best cleaning services in Balham. That's because we offer incredibly flexible cleaning services, applicable in apartments and offices alike, available throughout the week, including on bank holidays. Our mission is to keep your home clean and we'll do anything to complete it.
Now, let's talk about our team. Our team is full of experienced professionals with a working knowledge on how to properly treat stains and smudges in order to remove them efficiently. Our technicians are motivated to fight filth and germs anytime, anyplace.
Singular or regular cleaning services
Availability throughout the week
Diligence and effectiveness
Flexibility of service
48-hour guarantee
Our services epitomize perfection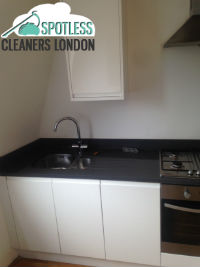 We offer singular or regular house cleaning services. We are discreet and professional. If you choose our professional house cleaning services, you won't regret it.
No more drama, no more yelling. Rely on us to keep your property clean and fresh and start living your live to the fullest.
We will save you time, money and effort. If you book us today and choose our house cleaning services, you'll have the cleanest property in all Balham. We guarantee that if you choose us, we won't disappoint you.
Call us and book our professional house cleaning services today. We are available in Balham.