Wondering how can you impress your guests most easily? Of course, for a formal dinner party, the food is of pivotal importance. But often times people forget another thing which makes just as strong an impression – cleaning.
Ever since ancient times cleaning has been an integral part of our lives, and even today those who keep clean are considered smarter, more beautiful and more professional-looking. And that's why, if you want to impress your guests, you better call us.
We offer professional house cleaning services exclusively in Vauxhall. We are affordable and thorough. If you choose us, we guarantee you'll be able to greatly impress your guests.
Choose us today. We offer singular as well as regular house cleaning services.
The best cleaning tools and equipment in Vauxhall
We are preferred to other professional house cleaning companies in Vauxhall because we are supplied with professional equipment like no other.
We have a complete gear of cleaning tools with which we can assist any room of your home without exceptions. But wait – our house cleaning services are not limited to the needs of a household – we can also assist your office spaces just as efficiently.
Our professional house cleaning services are hour-based. The price you have to pay for them is nothing compared to the service you get. We guarantee that with our help you won't have to worry about the cleanliness of your home anymore.
48-hour guarantee of service
Excellent performance-price ratios
Perfect results without compromise
Diligent and thorough cleaning of your property
Call us and shine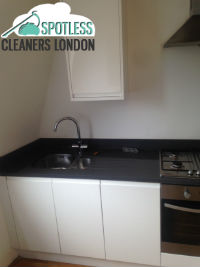 We will make your home so sparkling clean that it'll shine brighter even than the sun itself. We can make your property look stunning on the inside as well as on the outside.
Rely on us to do the boring chores while you impress your neighbors with the cleanliness of your home which you so diligently maintain. The cost of our service is peanuts compared to the results you'll get in the end.
Alleviate yourself of our professional house cleaning services. We are available in Vauxhall throughout the week.