Have you had it with all the clutter and dirt in your home? Are you sick and tired of grabbing the mop as soon as you come back from work?
Cleanliness is really important and whether you like it or not, you need to keep clean. It's not just because your home looks more beautiful when it's clean, but also living in a clean and healthy space is good for your health, both physical and mental.
Of course, if you don't like cleaning or you're too busy to clean your spaces properly, just call us and we'll clean for you. We offer professional house cleaning services throughout the week, including on bank holidays. We are diligent and professional and we offer both singular and regular cleaning services. You can find us in Wandsworth, Southfields.
We aim to please
We are using innovative cleaning methods and technologies to deliver the best house cleaning services in Wandsworth, Southfields. We are equipped with professional tools and materials and we guarantee absolute customer satisfaction at all costs.
We have a team of experienced technicians with abundant experience in the field of house cleaning. Each of our technicians has a clean criminal record so you needn't worry if our technicians stay in your property while you're away.
As we said, we're able to deliver both singular and regular house cleaning services. We will clean outside of furniture and appliances, disinfect bathrooms and sinks, polish floors, but that's not all – we'll also polish your silverware, change linen and empty bins.
Timely service
Eco-friendly products
Availability and affordability
100 percent customer satisfaction
Experienced technicians and modern equipment
Guaranteed customer satisfaction at all costs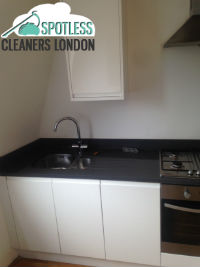 If you book our professional house cleaning services you won't need to clean anything in your home – we'll take care of all the mess and clutter. We'll do it for an affordable fee, too – we're much more interested in your happiness than in our profit.
Contact us today and book our professional house cleaning services. Our services are available exclusively in Wandsworth, Southfields. You can book us whenever you please – we're working throughout the week.