We provide professional house cleaning services in Notting Hill, we have been involved in the cleaning business for over 5 years now. All of our cleaning technicians are experienced and qualified to join our professional team. We offer nothing less of the best results and our rates are very acceptable.All our our employees are dedicated to their work, they clean with passion, because unlike many they love their jobs, we will gladly take the cleaning off your hands and handle it with precision.
Professional cleaning results
All of our cleaners have been background checked and licensed to practice cleaning in Notting Hill, they have long time experience and practical minds. We send a professional team to your house within 48 hours of making the call and scheduling a cleaning with our operators.
They will be dressed in uniforms and arrive in a company vehicle, they won't bother you expect with tiny owner configuration and leave you at peace. Feel free to watch them as they clean and ask all the questions you want.
Professional cleaning technicians with years of experience
The latest equipment in the hand of our diligent employees
Thorough and complete cleanings as well as individualized
All of our cleaning materials are environment friendly and safe for your home
We will return your money if the cleaning is not satisfying
More about the cleaning process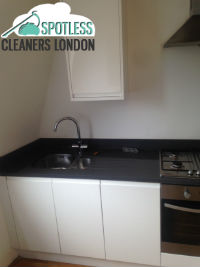 When we enter your premise and start cleaning, we can personally guarantee that none of your items will moved without your permission. We know how important safety is for us and you can rest assured that our cleaners will never disappoint you in any way, after all they are professionals.Every cobweb, every furniture stain or hair will removed to perfection. We possess the ability to make your home sparkle once again.
We also exceed all the other house cleaning services located in Notting Hill in many other ways. We conduct our cleanings way faster than any of them, also our cleansing are more thorough and concentrated within the root of the problem, be it odor or dust.