If you are tired of cleaning the entire house by yourself and the last thing you want to do when you get home is clean, then the solution is easy. If you are a resident of Shepherds Bush, White City and in need of a professional house cleaning service to carry out all the cleaning chores in your home, we are at your service.We possess a long time experience in the cleaning business. All of our cleaning technicians have been together with us since the beginning. We are like a family and customer satisfaction is very important to us. We believe that the key to an efficient cleaning lays within the details, and we never miss, even the smallest ones.
Cleaning that will last longer
Thanks to the modern equipment our company has supplied our technicians with, they are able to extort even the most stubborn of stains, be it on sofas, beds, couches, kitchen appliances and other. We are quite familiar with the common dirt and dust problems in Shepherds Bush, White City and how to properly deal with them.
Rest assured your home will be cleaned using only eco-friendly cleaning materials and solutions for a safe home environment. Your carpets can once again be place where you and your family along with your pets can safely play.
Fast and efficient cleaning services provided by real professionals
Numerous tricks and techniques to remove even the hardest of stains
Individual or group cleanings
Environment friendly cleaning solutions
Diligent and friendly teams and staff
Cleaning of a lifetime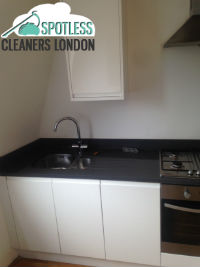 The dirt, dust, spots and stains in your home will be nothing but history after our teams lay their hands on them. They work with the latest cleaning tools and materials to ensure your safety as well as the excellent results.We are the most preferred house cleaning service in Shepherds Bush, White City, and we will keep doing our best in order to bring better results and satisfy our customers.
Our cleanings are well organized and go very smoothly, we don't cause unnecessary complications and you can count on our cleaning to last longer than usual before you call us again.